www.harp.works
is a free to access online catalogue of published music for harp (solo and chamber) including instrumentation, composer, duration, standard, first performances, commission details, publisher, link to audio, PDF of first page if available, etc.
HARPISTS, COMPOSERS & PUBLISHERS Please bookmark and visit the website to help add information so that it will be an ongoing useful resource for all harpists to use for many years to come.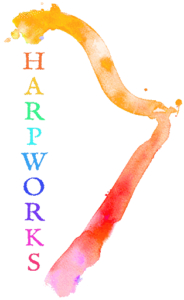 Set up by Lauren Scott with a bursary from the United Kingdom Harp Association, this database aims to become the leading resource for researching published music available for harp.
Message from Lauren Scott, "Like all harpists, there have been times when I have been frustrated trying to find repertoire for a particular combination of instruments including harp and I wish there had been a central resource to go to. I'm well aware this is an ambitious and huge project to undertake, but I really hope that harpists world-wide will get on board and help add information about harp repertoire to this database.

I'm very grateful for a bursary award from the United Kingdom Harp Association towards some of the initial research and setup costs. Thank you also to Ian Tresman from Knowledge Computing for taking on this huge IT project on behalf of the harp community.

I'm very keen for this website to always be free-to-access for the user, so it's important that we attract suitable harp advertising onto the website to offset the running costs as this isn't a project that any one person can reasonably undertake pro bono. We do not currently have any external funding for these running costs and we hope that, in time, the money raised from advertising will cover the ongoing IT support.

If you have a harp business, please do support this project by placing an advert on this website. We have very reasonable rates especially for members of Harp Associations.

Finally, please spread the word with other harpists and harp publishers so that we can get the database full of harp works as quickly as possible so that it will become a fabulous resource for the whole harp community for many years to come."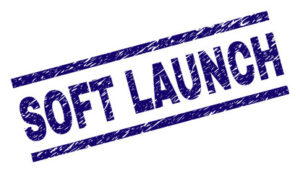 Soft launch of the website late in 2019, with a full launch by summer 2020.