Publication
Adventures for Lever Harp Book 1
Programme notes
"Adventures for Lever Harp is a series of books, each containing five pieces specially composed for fully-levered 34-string harp by Lauren Scott. 
With no lever changes but pre-set levers from the start of each piece, they are of Intermediate to Advanced standard and target one or two different techniques within each piece.
Book 1 focuses on rhythm & groove in a natural and organic way, however, ultimately the pieces are about having a sense of fun and adventure."
Editor
Cover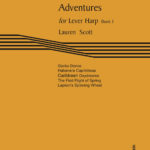 Score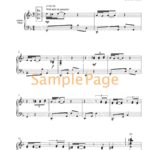 YouTube
SoundCloud
Publisher catalogue No.
am100-03
Notable performances